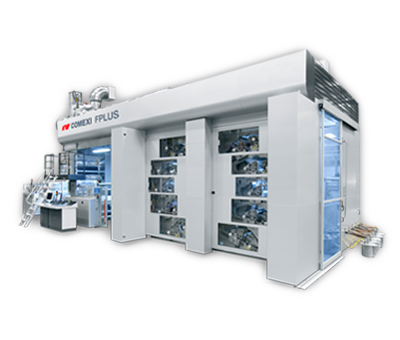 FPLUS guaranteed efficiency
At Comexi we have built the best presses in recent years. The Comexi FPLUS is a reference in the compact press segment, including features comparable with the top range machines and achieving higher band width printing.
It has been created to obtain high precision presses at high speeds of up to 500 mpm, in widths up to 1520 mm and repeats of up to 1100 mm.
Technical Specification FPLUS
Type:
Gearless
Colors:
10
Max. Print. Width:
870 / 1070 / 1270 / 1470 mm
Max. Width:
920 / 1120 / 1320 / 1520 mm
Max. Print. Repeat:
1100 mm
Min. Print. Repeat:
350 / 380 mm
Max. Speed:
500 m / min