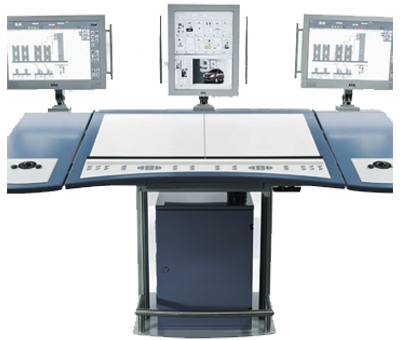 The retrofit modules EAE Control Console and its software allows you to control the press and all its functions from a central location. In addition it is also possible to drastically reduce waste by using a press control system.
Control of the press and all its functions from a central location;
Rescheduling of staff resources,
Reduction of waste
Customized functions and features
Integration of Print (optimum presetting of the press)
Press control based on state-of-the-art PLC technology is a basic prerequisite for retrofitting aimed at maximum production security.
Communication on industrial real-time network
Increased security
User friendly
Less waste
It is possible to retain or renew the existing direct current technology (shaft-driven) or to switch to three-phase AC technology, which is maintenance-free. You can also increase your production flexibility by switching to shaftless technology.
In your daily production, you are familiar with one of the reasons for a web break: outdated drives and brakes on the reelstand.
Modernising your reelstands will increase the balance quality of the reel and stabilize your production in the reel basement so significantly (fewer web breaks) that staff resources can be utilized better elsewhere in the pressroom.