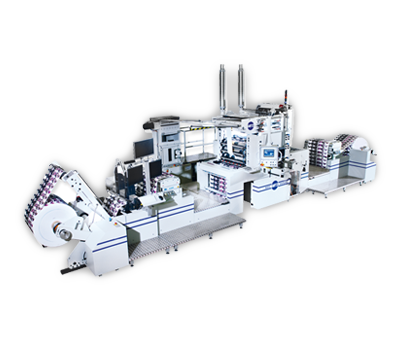 Flexible Web Processing
Based on the flat-flat stamping principle, the ROFO 910 PLUS is used in the print finishing of printed and plain web substrates in the Food (chocolate, confectionery) and Non-food areas (tobacco, shopping bags), in addition to the print finishing of pre-printed webs in the packaging and decorative industries (gift wrap paper, wallpaper). The ROFO 910 PLUS processes paper, cardboard, plastic film and composite substrates, thereby demonstrating its flexible performance range.
The ROFO 910 PLUS is also ideally suited to the Security industry. Here, registered and non-registered hologram patches and stripes are applied on to banknotes, official documents and in the field of trademark protection.
Technical Specification ROFO 910 Plus
Max. Web Width:
910 mm
Min. Web Width:
450 mm
Stamping area:
800 x 720 mm
Max. Outer roll diameter of the substrate:
Standard: 1300 mm
Optionally: up to 1850 mm
Max. Press Pressure:
150 t
Max. Web Speed:
120 m/min
Substrate Weight:
40 – 300 gsm
Foil webs:
max. 10
120 metres per Minute!
VACUFOIL
Dwell time
Efficiency
Longitudinal and transverse foil feed
Modular system
Hologram application Technology
Core competence and service life
Price-performance Ratio
Top products for professionals
Media
ROFO 910 PLUS – Flexible web processing