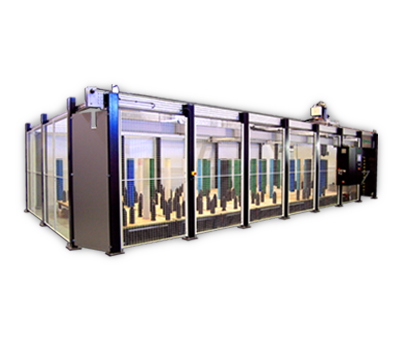 Space optimisation
The sleeve store is an automatic warehouse system designed to obtain maximum capacity in minimum space. As it is a modular structure, it can be adapted to any space and can even be raised several meters above the floor, fully optimising the space in your production plant.
The sleeves are kept in a vertical position to prevent deformations, and thanks to the store's organisational efficiency, it occupies a minimum space in production, leaving the space free for other tasks.
Its automatic operating gives the operators considerable time, and its precise handling avoids deterioration and prolongs the useful life of the sleeves.
Our experience is endorsed by the various pieces of equipment we have installed in leading factories.
Technical Specification ST 1
Max. Sleeve Weight:
20 kg
Standard Width Dimensions:
6 / 9 / 12 m
Sleeve Capacity:
unlimited